New Replacement For Samsung A200A002L 19V 10.5A 200W AC Power Adapter With Power Cord
Replacement For Samsung A200A002L Adapter is rated at 19V 10.5A 200W.The adapter for samsung a200a002l is specially designed with built-in protection to protect your computer against unexpected power surge damages. Besides, it also features stable voltage and noise reduction. Overall, this power adapter is of high efficiency and reliability.enjoys 1-Year Warranty,60-Day Money Back!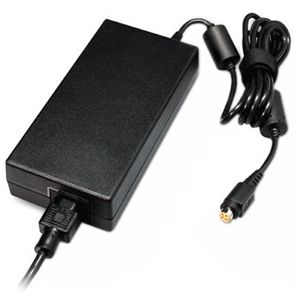 AC Adapter For Samsung A200A002L

Brand New Replacement For 200W 19V 10.5A Samsung A200A002L AC Adapter/Power Supply/Charger With Laptop Cord.
---
Input: AC100-240V
Output: DC19V 10.5A
Power: 200W
Connecter size: Female 4-pin Dinmm
Item Includes: AC Adapter and Power Cord For Your Country
---
Our Price : AU$
---
Availability: In stock
Condition: Brand New
Warranty: 1-Year Warranty | 60-Day Money Back
Compatible Brand:For Samsung
Condition:Brand New 100% OEM compatible
Certification:CE CCC FCC ROHS
---
Product Details
This is a New Rpelacement For Samsung A200A002L AC Adapter Power Supply for the following Samsung notebooks / laptops:
Samsung NP700G7C-S01UK LCD Monitor, Samsung NP700G7C-S01US LCD Monitor, Samsung NP700G7C-S02US LCD Monitor, Samsung NP700G7C-T01US LCD Monitor

See the Label on the bottom of your Laptop to determine which AC Adapter your Laptop uses.
The For Samsung A200A002L Charger is also Compatible Part Numbers: Replacement For :Samsung A11-200P1A, Samsung AD-201019, Samsung BA44-00280A, Samsung AA-PA2N200, Samsung A200A002L

The Adapter is a 200W rated power supply and replaces samsung a200a002l laptop charger. Designed to meet Samsung's original specifications. The Replacement Samsung AC Adapter is designed to be 100% manufacturer compatible and will meet OEM specifications.

Brand new components
Original standard designed
Sufficient output power
Small output voltage ripple
High accuracy of output voltage
Smart device surge protection ,OVP ,OCP ,SCP
Strong built for heavy duty and long usage performance
Triple tests before packing ensure the reliable quality
Here are some tips for better maintenance of AC Adapter.

Always put first the DC output plug into the laptop's power jack before putting the input plug on the power outlet. This is the correct method.
Switch off the Laptop AC power adapters when you are not using the laptop to prevent overheating.
Don't shake or knock the adapter. Improper handling may break the internal parts and circuit boards.
Keep your adapter in a dry place with room temperature. Just like other electronic devices, adapter can get damage cause by high temperature.
Avoid the metal tip of the adapter from getting in contact with other metal objects because it can cause short-circuiting. Your laptop might get damage when a short-circuited charger is used.
Never pull the cord to detach the plug from the power outlet because the wire might be slashed or loosened.
HOT AC Adapter

Replacement For :