New Replacement For LG PAC150M 24V 6.25A 150W AC Power Adapter With Power Cord
This high quality replacement for lg pac150m ac Adapter provides your laptop with safe and reliable power. Plug in and use your laptop even without the battery, extending your laptop battery life.This LG PAC150M Adapter guarantees to meet the needs of the original specifications, enjoys 1-Year Warranty,60-Day Money Back!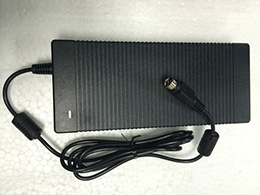 AC Adapter For LG PAC150M

Brand New Replacement 24V 6.25A 150W LG PAC150M AC Adapter/Power Supply/Charger With Laptop Cord.
---
Input: AC100-240V
Output: DC24V 6.25A
Power: 150W
Connecter size: 4 pinmm
Item Includes: AC Adapter and Power Cord For Your Country
---
Was : AU$99.88
Our Price : AU$
---
Availability: In stock
Condition: Brand New
Warranty: 1-Year Warranty | 60-Day Money Back
Condition:Brand New 100% OEM compatible
Certification:CE CCC FCC ROHS
---
Product Details
This is a New Rpelacement LG PAC150M AC Adapter Power Supply for the following LG notebooks / laptops:
LG 24V 6.25A 150W 4 Pin

See the Label on the bottom of your Laptop to determine which AC Adapter your Laptop uses.
The LG PAC150M Charger is also Compatible Part Numbers:LG DA-150A24, LG FSP150-ABA, LG PAC150M

The Adapter is a 150W rated power supply and replaces lg pac150m laptop charger. Designed to meet LG's original specifications.

Product guarantees to meet the needs of original specifications
Original Manufacturing compatibility is 100%
Sufficient output power
Small output voltage ripple
High accuracy of output voltage
Smart device surge protection ,OVP ,OCP ,SCP
Strong built for heavy duty and long usage performance
Triple tests before packing ensure the reliable quality